Augsburg
H2 – Center for Contemporary Art in the Glass Palace
Beim Glaspalast 1 Amagasakiallee
14 11 2021 - 09 01 2022
H2 – Center for Contemporary Art in the Glass Palace
Founded in 2006, the H2 – Center for Contemporary Art in the Glass Palace has been established as a new Art Museum of the City of Augsburg. It is officially part of the Art Collections and Museums of Augsburg.
The Museum is situated in a former cotton mill building which was constructed and finished by the famous industrial architect Philipp Jakob Manz (1861-1936) in 1910. Characterized by two impressive glass facades on its north and south side, the building is one of the first and most important steel frame constructions in Germany.
Since there is another hall opposite, which (as a dependent of the Pinakothek der Moderne, Munich) was intended to become an exhibition hall too, the name H2 is simply the acronym for "Hall 2".
The H2-Center continuously organizes an ongoing programme of exhibitions, site-specific interventions, artist talks as well as concerts of experimental music accompanied by guided tours. Basically, its focus within the field of Contemporary Art is installation, a dialogue between classical disciplines and media-art, as well as photography.
Contact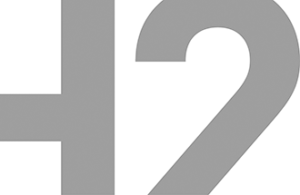 H2 – Center for Contemporary Art in the Glass Palace
http://www.h2-glaspalast.de
Beim Glaspalast 1 Amagasakiallee
86153 Augsburg
Germany
Curator: Thomas Elsen
Working hours
Tuesday to Sunday: 10 am–5 pm
Closed on Mondays
All Exhibitions