Thomas Elsen
Augsburg / Germany
Paths of Missing Stories
In August 1944, two inmates of the Auschwitz concentration camp were able to take four photographs of the mass executions of Jewish prisoners and smuggle them out of the camp. Beyond the pictures themselves – at least since Georges Didi-Huberman's 2003 book Images malgré tout (Pictures Despite It All) – there is an intensive historical, cultural and aesthetic debate on the meaning of such secretly taken pictures, considering the circumstances of their origin.
Pictures despite it all? Dealing with the past in contemporary art is a delicate task. Considering the atrocities of National Socialism – can artworks of the 21st century addressing murder, displacement and forced labour during the Nazi period be appropriate images at all? Or are they likely to descend into merely aestheticizing or illustrating banality; if not embarrassment, like the recent "Säule der Demokratie" ("Pillar of Democracy") by the "Zentrum für politische Schönheit" ("Center for Political Beauty") artist collective in Berlin.
Following a request by the Goethe-Institut in Belgrade to focus on the topic of forced labour (which has not received much artistic attention so far), and after careful consideration of many options, I decided to invite two German artists to partake in the project. The current debate on the history of National Socialism as well as the many untold and nameless stories, the "Missing Stories" of innumerable maltreated individuals, is, above all, a reflection of ourselves and our contemporary responsibility: in everyday life, in the here and now, as well as in the present-day critical reflection of the past in the media, in science, and in art.
Christian Hörl and Burkard Schittny started their artistic processes from different points. However, the artistic intensity of both their artworks is (and must be) as much a result of the art pieces themselves as of their creative processes. Both artists approach the topic using pictures, names, and stories; both through plain visuals, rather than symbolic and abstract generalizations. They delve into the biographies of specific persons whose life stories are only known in fragments. Thus, both their works are artistic interpretations based on historical facticity.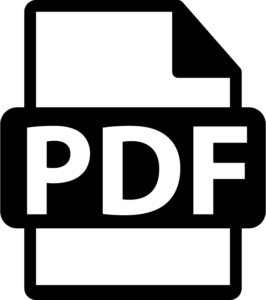 Thomas Elsen – Wege zu Missing Stories
Biography
Thomas Elsen studied art history, philosophy and theology at the University of Bonn. He was a scholarship holder of the German Academic Exchange Service, DAAD, at the Institute of Art History in Florence/Max-Planck-Institute where he obtained his PhD.
Since then, Thomas Elsen has been actively working for the Kölnischer Kunstverein art museum in Cologne and the Kunstsammlungen Chemnitz art museum in Chemnitz. In 1996 he founded the concept of the Neue Galerie im Höhmannhaus, a new project space for contemporary art for the Art Collections and Musems of Augsburg, after having started working there as a curator the year before. He also drafted the H2 – Center for Contemporary Art in the Glass Palace, which was opened in 2006. Recent exhibitions in both spaces include Behind Landscape (with Jaakko Heikkilä, Anastasia Khoroshilova, Trevor Paglen et al, 2012), Portraits d'artistes: Edward Steichen – Jean Noel Schramm (2014), A Process – 'Der Greif' photography magazine (2014), Faces of Disappearance (with Sophie Calle, Larry Sultan, Olaf Unverzart et al, 2015/16), Not Here Yet, together with Celina Lunsford (with Alberto García Alix, Maurizio Cattelan, Hamish Fulton, Ferit Kuyas et al, 2016/17), Vanitas Contemporary (with Benjamin Appel, Gloria Friedmann, Herlinde Koelbl et al); he furthermore curated exhibitions within the European Month of Photography EMOP, Berlin (2012), Düsseldorf Photo Weekend (2013), Tashkent Photo Biennale (2014), and has been a board member/professional reviewer with international juries (ars viva, Berlin; Fresh Paint Artist's Greenhouse, Tel Aviv; FotoFest, Houston, Meeting Place, Paris et al). Since 2012 he has been a member of the German Photographic Academy, Deutsche Fotografische Akademie DFA.
Curators